Cultural tips and must-do / see experiences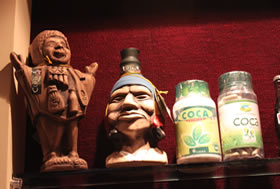 Cusco offers almost endless opportunities for truly unique cultural experiences.
Here is our top 10:
Try a cup of mate de coca, a glass of pisco sour or a (big) class of chica beer!


Hire a bike and cylce to the amazing Sacred Valley of the Incas and visit, for instance, the salt Mines in Maras and the amphi theatre in Moray.


Visit at least one Artesan market, you do need some typical souvenirs right? There is one at the San Pedro Market, but there are other galerias at different places in town; you can also go to the Pisac or Chincheros market. And remember: bargaining is nice and definitely justified every now 'n then but if you don't be too hard.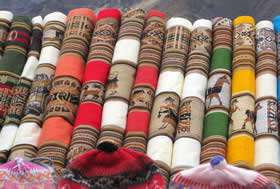 Climb the stairs on the edge of town to Cristo Blanco, and combine it with a visit to Sacsahuaman. Great views. It can be a bit windy upstairs.


Try some picarrones, leche asada or arroz con leche, all nice sweet local specialties .


Watch the Sunday parade from one of the balconies at the Plaza de Armas. Do it only once!


Go and visit a quinta (alocal restaurant with a courtyard or patio) around lunchtime, especially on a Sunday or any other national holiday. They have good food and you will find many local families here enjoying a typical free afternoon with all family members.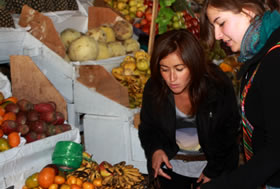 Back to food: some nice local specialties you should try are: aji de gallina, lomo saltado or rocoto relleno. For the braves ones among you: have a portion of anticuchos (marinated beef heart) or roasted cuy (guinea pig)


Sit down on one of the benches at any of the plazas and talk to local people. Don't believe all they say when it comes down to their personal life dramas but do whatever your heart tells you to do and don't feel bad afterwards. People are really friendly and it's fun to talk to them. Definitely different than back home.