What to do in Cusco
Cusco is a small and lovely city full of local Peruvian flavor and traditions, yet in its own way totally cosmopolitan and full of trendy and bars and restaurants, souvenir shops and cozy cafes. The city is located at 3400 above sea level, high up in the Peruvian Andes and is the gateway to all excursions to the famous Inca ruins Machu Picchu including the Inca Trail. With approx. 300.000 inhabitants it was the capital of the old Inca Empire and only a one hour flight from the Peruvian capital Lima. The city itself is absolutely gorgeous, with its mostly clear blue sky, small cobbled stoned streets, colonial buildings and churches - part of it built on impressive Inca foundations. It is now one of the main travellers hubs of South America and definitely a great choice for those who want to settle down for a while to study Spanish.
What to do in Cusco: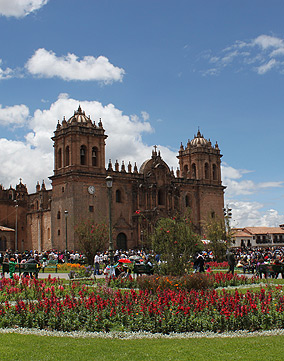 Tourist Attractions
When living in Cusco for a shorter or longer period of time, the follow tourist highlights in and around Cusco are a must: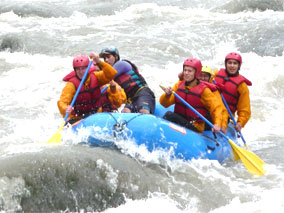 Adventure sports
Cusco offers almost endless opportunities for trekking, river rafting, mountain biking, snow climbing, rock climbing, parachuting, delta flying, kayaking, repelling, canoying and fishing.
A selection of two important hikes both ending in Machu Picchu:
Other well known treks are Ausangate, Valle de Lares and Choquequirow.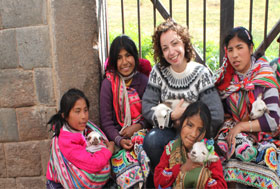 Cultural tips and must-do / see experiences
Cusco offers almost endless opportunities for truly unique cultural experiences. Here is our top 10:
Try a cup of mate de coca, a glass of pisco sour or a (big) class of chica beer!
Hire a bike and cylce to the amazing Sacred Valley of the Incas and visit, for instance, the salt Mines in Maras and the amphi theatre in Moray.
Visit at least one Artesan market, you do need some typical souvenirs right?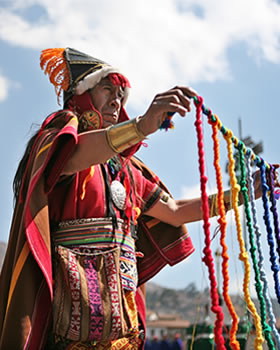 Special dates not to be missed: celebrations and festivals in Cusco
A few Festivals and important Holidays in Cusco not to be missed are: